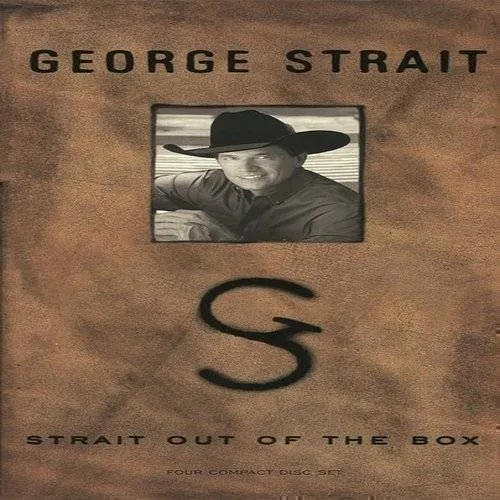 Details

Format: CD
Label: MCA NASHVILLE
Catalog: 111263
Rel. Date: 09/12/1995
UPC:

008811126322
Strait Out Of The Box
Artist:
George Strait
Format:
CD
New:
IN STOCK AT OUR STORE
Used:
Used Items are fully guaranteed to be free from defects, and good as new.
Wish
Formats and Editions
Details:
Boxed Set

Reviews:
''Strait Out of the Box'' is country music singer George Strait's box set It contains four CDs worth of music, dating from 1976 all the way to 1995. Most of the songs are greatest hits, but it contains previously unreleased music as well; songs that were recorded, but were outtakes until 1995. It also contains Strait's three songs recorded in the 1970's for indie label D Records.
"Check Yes or No" and "I Know She Still Loves Me" were both released from this set as singles. Respectively, they reached #1 and #5 on the ''Billboard'' country charts. - Wikipedia
back to top