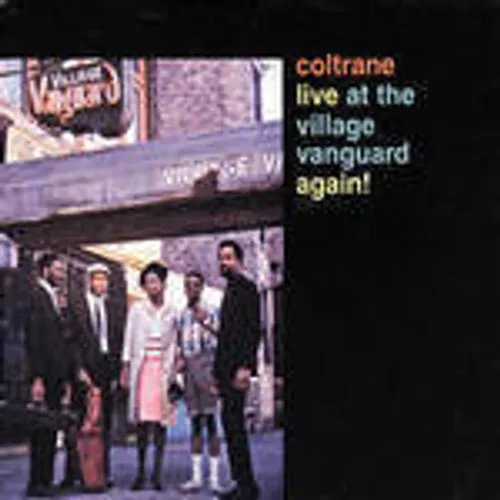 Details

Format: CD
Label: GRP RECORDS
Catalog: 213
Rel. Date: 03/11/1997
UPC:

011105021326
Live At The Village Vanguard A
Artist:
John Coltrane
Format:
CD
New:
Currently Unavailable New
Wish
Formats and Editions
Reviews:
''Live At The Village Vanguard Again!'' is a jazz album by saxophonist John Coltrane. Recorded in May of 1966, the album shows Coltrane playing in the free jazz style that characterized his final recordings.
Out of all the recordings made during the session, only three pieces remain. There are recordings of "Naima" (originally from the album ''Giant Steps''), "My Favorite Things" (from the album of the same name) and a bass solo by Jimmy Garrison entitled, "Introduction to My Favorite Things".
The line up consists of the augmented Quartet of the time, featuring Alice Coltrane on piano, Jimmy Garrison on bass, and Rashied Ali on drums. Additionally, Pharoah Sanders contributes on flute and tenor saxophone, and Emanuel Rahim plays percussion.
Coltrane and Sanders typically solo during the pieces over a whirlwind of percussion. Alice Coltrane can be heard playing in the background but at times is barely audible. Bass player Jimmy Garrison is somewhat hard to hear throughout the recording, except in his six minute bass solo. - Wikipedia
back to top