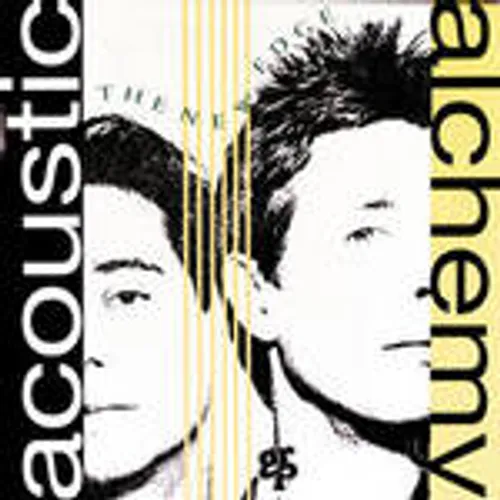 Details

Format: CD
Label: GRP (USA)
Catalog: 9698
Rel. Date: 03/16/1993
UPC:

011105969826
The New Edge
Artist:
Acoustic Alchemy
Format:
CD
New:
IN STOCK AT OUR STORE
Used:
Used Items are fully guaranteed to be free from defects, and good as new.
Wish
Formats and Editions
Reviews:
The New Edge is the seventh album by Acoustic Alchemy released in 1993.
The album is critically regarded as one of Acoustic Alchemy's better albums, despite only having one track, "Cool As A Rule" on their standard set-list.
There are two different versions of this album. Some have an eleventh track, "Act Of Innocence", written in three time. This extends the total length of the disc to 47 minutes. - Wikipedia
back to top