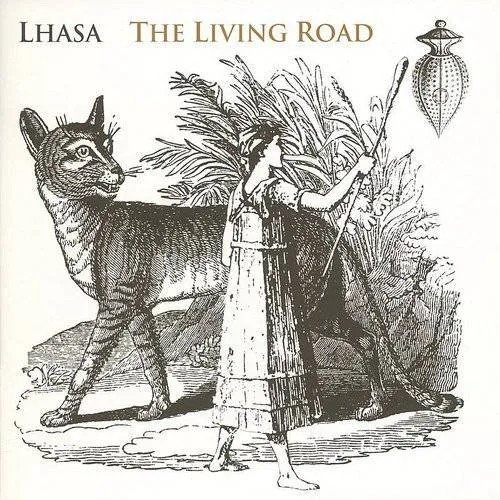 Details

Format: CD
Label: NETTWERK RECORDS
Catalog: 30375
Rel. Date: 08/10/2004
UPC:

067003037525
Living Road
Artist:
Lhasa
Format:
CD
New:
IN STOCK AT OUR STORE
Used:
Used Items are fully guaranteed to be free from defects, and good as new.
Wish
Formats and Editions
Reviews:
Lhasa de Sela's sable-lined pipes could have been forged in the same twinkling foundry as Rachael Yamagata's. But the younger Yamagata's style already seems written in stone; de Sela is a fluid entity. The Catskills-born singer-songwriter's tempered, histrionic-free delivery and nomadic approach make for a wanderlust-quenching elixir on The Living Road, her second album and her Nettwerk debut. De Sela's only concessions to national borders are lyrical: she sticks to one language per song-either Spanish, English, or as on "La Confession," French. Her reading of that chanson's rich melody is so resolutely languid that its border-scrambled underpinnings (Sonoran trumpet, sexy surf guitar, and languid Latin-meets-Middle Eastern beat) seem all the more natural and uncontrived for their surreality. She's not all that NPR, either: even if you don't know what she's singing, de Sela radiates such a ferocious engagement with the moment (Federico Garcia Lorca's duende) that her performances compel in a manner that's likely to draw attention from well outside the gated earholes of the relaxed-fit set. Duende is the album's only real constant; de Sela tosses the national mannerisms aside altogether when she sings in English. The album closer, "Soon This Space Will Be Too Small," floats in a tawny, iridescent cloud of keyboards and strings that belong to no known country. And when she gently sings "And I'll laugh three times/ As the walls cave in/ And I'll die three times/ And be born again," she seems downright happy about it.
back to top