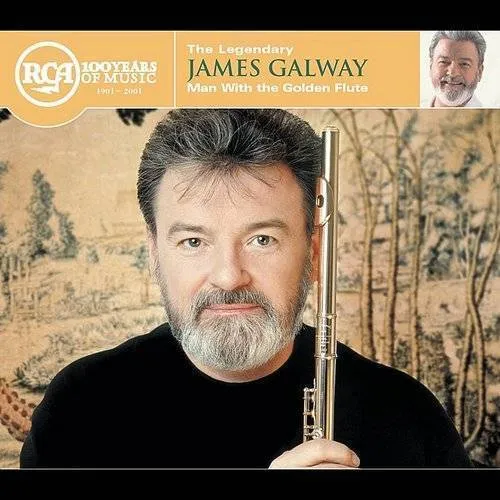 Details

Format: CD
Label: Sbme/Red Seal
Catalog: 63807
Rel. Date: 08/07/2001
UPC:

090266380725
Man With The Golden Flute
Artist:
James Galway
Format:
CD
New:
IN STOCK AT OUR STORE
Used:
Used Items are fully guaranteed to be free from defects, and good as new.
Wish
Formats and Editions
1. Hora Staccato for violin & piano (or orchestra)
2. Arlekinada (Harlequin's Millions), ballet: Serenade
3. Moto perpetuo, for violin & guitar (or orchestra) in C major, Op
4. Orchestral Suite No. 2 in B minor, BWV 1067: Minuet & Badinerie
5. Haru No Umi (Ocean in Springtime), for koto & shkauhachi (or vio
6. Suite de trois morceaux in B flat major for flute & piano (or or
7. Tale of Tsar Saltan, The (Skazka o Tsare Saltane), opera in 4 ac
8. Ascanio, opera in 5 acts: Adagio & Variation
9. Waltz for piano No. 6 in D flat major ("Minute"), Op. 64/1, CT.
10. Dance of the Blessed Spirits (Melody), arrangement (from "Orfeo
11. Fantasie for flute & orchestra ("Fantasie Pastorale Hongroise"),
back to top