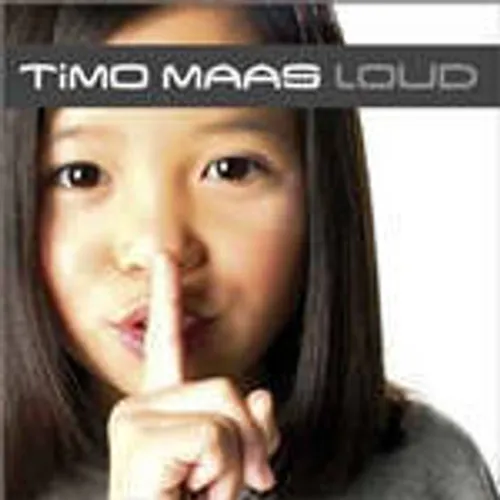 Details

Format: CD
Label: Kinetic (USA)
Catalog: 54706
Rel. Date: 03/19/2002
UPC:

677285470622
Loud
Artist:
Timo Maas
Format:
CD
New:
IN STOCK AT OUR STORE
Used:
Used Items are fully guaranteed to be free from defects, and good as new.
Wish
Formats and Editions
Reviews:
A weary electronica fan has high hopes when witnessing the rise of someone likeTimo Maas. For while any reasonably talented DJ/producer can coast for decadeson a sound the DJs can accept, Maas always indicated he could pull off somethinga little more impressive. Many U.K. garage producers owe Maas no less than theircareers after he dropped his remix of Azzido Da Bass's "Doom'sNight" on an unsuspecting planet; breakbeat, house and trance DJs alikechart his material whenever he deigns to throw a record this way. Still, doesthis mean he can translate his success into a tune the rest of the world cansing to itself in the shower? Substandard star turns by fallen idols such asJosh Wink and Armand Van Helden serve as sobering reminders to would-be crossoverartists. All of this, though, only makes a person want to turn Timo's debutLP Loud up even louder. A new soldier has joined electronica's elite, andeverybody's gotta hear it.

Armed with multitalented studio god Martin Buttrich, Timo takes the opportunityon Loud to declare himself the master of just about every musical style electronicatouches, and a few that until now it didn't touch. Not unlike his Britishsoulmate Fatboy Slim, Maas definitely knows how to both rip off a popular, lucrativesound—such as the Chemical Brothers-styled overseas smash "To GetDown" or the Beck-tinged "Ubik (The Breakz)"—and make youlove him for doing it.

Maas makes a few less obvious twists and turns, too. He transforms neo-souldiva Kelis into a space-age Bond girl, complete with sampled brass and spookyTheremins in "Help Me" and bridges the gap between German techno andKrautrock in "O.C.M." A few blunted downtempo numbers like "HashDriven" round out all-out dancefloor assaults such as "That'sHow I've Been Dancing" well. Finally, "We Are Nothing" andthe lovely Finley Quaye collaboration "Caravan" link Timo's unbridledenergy to an updated flower-power vibe that makes you want to run off and jointhe circus.

Indeed, electronica came with as much hyperbole and unfulfilled promises asthe Digital Empire and its attendant New Economy, so one has a right to setthe bar high for the latest whiz kid with a sampler instead of a guitar. Timodoesn't mind, because on Loud, he figures he can take on all comers. Andin terms of passion, nerve and sheer spirit, Timo doesn't need to standupon the shoulders of anyone's hype. The message gets through anyway. Loud.And clear.
back to top