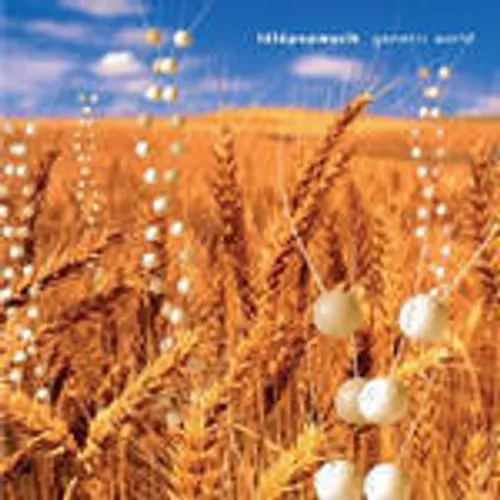 Details

Format: CD
Label: PARLOPHONE (WEA)
Catalog: 38657
Rel. Date: 05/21/2002
UPC:

724353865726
Genetic World
Artist:
Telepopmusik
Format:
CD
New:
IN STOCK AT OUR STORE
Used:
Used Items are fully guaranteed to be free from defects, and good as new.
Wish
Formats and Editions
Reviews:
Telepopmusik is a trio of musician/producers, but they've all had experiencein "real" bands, like Planet Zen, Haeri and Autour de Lucie, thatis to say that they can play instruments as well as computers, and bring a welcome"old school" style to the music—i.e. hooks, melodies and a verse/chorusstructure. Genetic World is already a smash in Europe and England, nominatedfor a French Grammy for Best Eletronica Album. And while overseas success can'tguarantee hit status in the U.S., it's hard to imagine this slick, sophisticatedset failing to click in America. The material has a soft core, dub/ trance ambiencethat will make it perfect for chillin' and thrillin.'

The album's opener, and first single, is "Breathe," a smoothpop confection with vocals by Wild Colonials front woman Angela McCluskey. Thevocal here is so subtle it almost disappears in the mix, but it perfectly conveysthe tune's mixed message of tranquility and fatalism. "Relax, justbreathe," she croons over and over as the track slowly unwinds. McCluskeyalso shines on "Love Can Damage Your Health" an atmospheric piecethat pours a cynical lyric over a sunny loop full of chirping birds. Other standoutsinclude "Dance Me," which sports a minimal groove and a maximum hookthat will provide a fix for anyone waiting for the next Kraftwerk opus, "Let'sGo again" which rides a bouncy beat full of low rider funk and distortedguitar and "Yesterday Was a Lie," a brief torchy number marked byMcCluskey's best purring Billie Holiday impression.
back to top