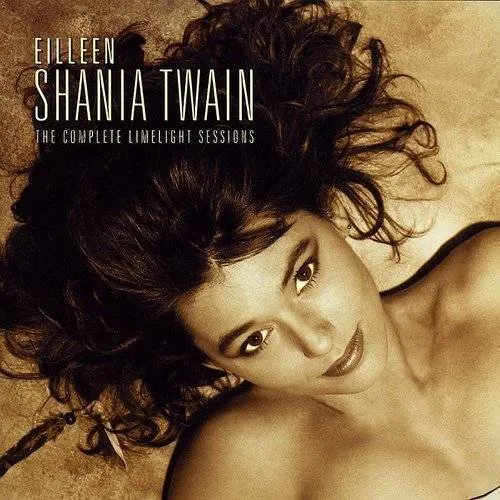 Details

Format: CD
Label: Koch Records (USA)
Catalog: 8140
Rel. Date: 10/23/2001
UPC:

684038814022
The Complete Limelight Sessions
Artist:
Shania Twain
Format:
CD
New:
IN STOCK AT OUR STORE
Used:
Used Items are fully guaranteed to be free from defects, and good as new.
Wish
Formats and Editions
1. It's All Right
2. Love
3. All Fired up, No Place to Go
4. Heart Is Blind, The
5. For the Love
6. Wild and Wicked
7. Ain't Gonna Eat My Heart Out Anymore
8. Send It With Love
9. Half Breed
10. Hate to Love
11. Bite My Lip
12. Two Hearts One Love
13. Rhythm Made Me Do It
14. Luv Eyes
15. Lost My Heart
16. Don't Give Me That
17. It's Alright - (club mix, edit)
18. The Heart Is Blind (Single Version)
Reviews:
''The Complete Limelight Sessions'' is a collection of songs recorded by singer Shania Twain, before she signed a record deal with Mercury Nashville in 1993. It was released in North America on October 23, 2001 following the massive success of ''Come on Over''. It is the only official collection of Twain's early work, however many bootleg albums were released around the same time. The album was promoted by remixes of "It's Alright", Twain's only song to chart on ''Billboard''s Hot Dance Club Play chart. ("The Heart is Blind" was released as a single to country radio, but didn't get enough airplay to enter ''Billboard''s Hot Country Songs chart.
The album was released in July 2000 throughout Europe on the RWP Label as ''Wild and Wicked'' and originally came with a free poster (Cat No: RWPCD 1123). The tracklisting was identical although several tracks were re-arranged in playing order. It charted on the UK Album Charts at No. 62 for two weeks.
The tracks on this album were remastered by the original producer, and released with Shania's blessing; all other versions were released without consent from Shania or the producer. - Wikipedia
back to top